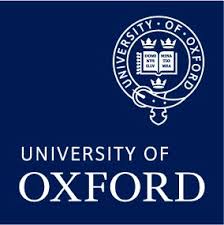 Application Deadline: 19 January 2018
St Antony's College, University of Oxford, in partnership with the Swire Charitable Trust and the Oxford and Cambridge Society of Kenya, is offering one scholarship a year for entry between 2017/18 and 2018/19 to a student from Kenya reading for one year Master's degree.
Eligibility Requirements:
The scholarships are open to applicants who are citizens of Kenya and who have applied for a full-time one year Master's degree in any subject offered at St Antony's College.
The scholarships will be awarded on the basis of both academic merit and potential as well as financial need. Scholars should intend to return to Kenya after completing their Master's degree, and preference will be given to applicants who have clear ambitions to use their accumulated learning to benefit Kenya.
Benefits:
The total value of the scholarship is £30,000 which for most courses will cover University and College fees and a contribution towards living costs
How to Apply:

In order to be considered for this scholarship, you must submit your application for graduate study to the University by the January deadline (8 or 19 January 2018 depending on the programme you apply to – please check the University's guidance on application deadlines) and you must have secured a place on your chosen programme of study by the expected final decision date (16 March 2018).
All eligible applications will be considered and there is no separate application process for this scholarship. 
How will I know if I have been successful?
We hope to notify successful candidates by July 2018.
If you have any questions about this scholarship which are not answered above, please email the Deputy Registrar.
For More Information:
Visit the Official Webpage of the Swire / Oxford & Cambridge Society of Kenya Scholarships 2018 /2019