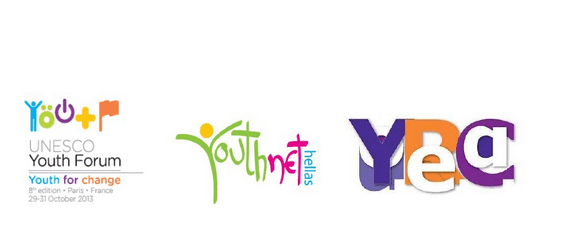 Application Deadline: Friday, April 17th 2015
Youthnet Hellas is launching the call for the Training on Youth Reporting Capacities (You.Re.Ca.)
The You.Re.Ca. project is one of the 15 projects worldwide that received the 8th UNESCO Youth Forum Label. It is implemented with the financial support of the 8th UNESCO Youth Forum and the State of Kuwait, therefore the training is provided for free.
The annual Youth Report, one of the main activities of Youthnet Hellas since 2009, is considered a best practice for the Youth Sector since it is produced exclusively by an NGO. For this, amongst other activities, Youthnet Hellas won the European Citizens' Prize in 2013.

Eligibility
The You.Re.Ca. project team is looking for 15 inspired, motivated, active and committed youth leaders (members of the Board in youth NGOs, youth workers, youth trainers, etc.), who are willing to be educated on the process of creating a Youth Report and to apply the knowledge they will acquire, in their countries.
The Training
The training will take place online via the project's educational platform for 5 weeks, during which trainees will receive essential knowledge on how a Youth Report is created, from team organisation, preparation and research, to publication and publicity.
Application:
A Youth Report produced by an NGO guarantees the integrity of its results, contributes to the freedom of speech, engages young people in an important cause and helps an NGO's capacity building procedure.
Applicants are strongly advised to send their applications until Friday, April 17th. Trainees will receive a certification upon finishing training and completing their assignments.
Apply Now for the Training for Developing Youth Reporting Capacities
For More Information:
Visit the Official Webpage of the Training for Developing Youth Reporting Capacities