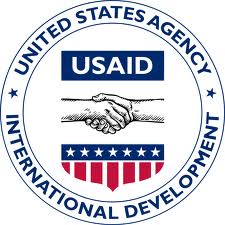 Application Deadline: June 28th 2019
USAID is offering $150,000 in prizes to private organizations with a track record of affordably, accountably, and reliably expanding health care access to the poor and most vulnerable through public-private integration, while also demonstrating a vision for expanding this approach to new geographies.
Despite many years of commitments from national governments and global health partners to improve access to and quality of primary health care, vulnerable populations in low- and middle-income countries (LMIC) continue to face barriers to achieving better health outcomes.

In 2019, many LMIC health systems remain under-resourced and over-burdened, leaving many people without access to quality basic health care services. With the partnership of private and civil society, including faith-based and community partners, working alongside LMIC public health systems, USAID is able to optimally support countries as they work to meet health goals.

USAID's Office of Health Systems recognizes that optimal health systems ensure that people receive the health care they need in ways they trust without having to pay too much or travel too far. The private commercial sector, small and women-owned businesses, and civil society can provide new approaches that break down barriers to accessing health services and optimize health systems. In turn, a strengthened health system can deliver better health outcomes at lower cost and help counteract the negative effects of poor economic conditions on health. This helps USAID-supported partner countries on their journey toward self-reliance.
USAID's Inclusive Health Access Prize is a global call for proven successes in expanding access to life-saving basic health care in low- and middle-income countries. This prize will recognize and incentivize work that demonstrates how integration and partnership between public and private sector expands access to affordable, accountable, and reliable health services for poor and vulnerable groups. The aim is also to celebrate and spur a broad range of approaches that are sustainable, scalable, and replicable.

USAID will spotlight and facilitate access to funding and other support so proven models can obtain maximum reach and impact. Learn more about the incentives for this prize below.
Benefits:
USAID's Office of Health Systems will award $150,000 in prizes for innovative, privately-led approaches with strong scale-up potential that have helped expand access to affordable, accountable, and reliable health services for poor and vulnerable groups.
All finalists will be showcased on this website, as well as in other forums.
Up to six winners will be announced at a United Nations General Assembly event in September 2019 and each will be awarded $25,000 in funding under USAID's Innovation Incentive Award Authority. These awards are issued as funds transfers to bank accounts and all award monies may be used at the winning teams' discretion.
One representative from each winning team will represent their team at the United Nations General Assembly event to showcase their leadership, diversity, and potential in the global health field for other leading stakeholders and donors.
Participant Journey
Prize Announcement
April 9, 2019
USAID's Inclusive Health Access Prize was announced by USAID's Chief of Staff Bill Steiger at the joint World Bank and USAID's Fourth Annual Health Financing Forum. Read his blog post about the prize here.

Prize Launch and Competitor Outreach
May 14, 2019 – June 28, 2019
Applications for the prize will be open for six weeks. During this time, we will be answering questions from prospective competitors and publicly sharing the answers. There are also other resources available to prospective competitors.
Submission Deadline
June 28, 2019
Competitor submissions are due at 11:00 am ET. Late entries will not be accepted.Judging PeriodJuly 1, 2019 – July 26, 2019After an internal eligibility screen, expert judges from among USAID's Missions and Bureau of Global Health and affiliated partners will review the remaining applications. All USAID decisions will be final and not subject to review.
Finalist Interviews
July 29, 2019 – August 26, 2019
Finalists will be interviewed by a panel of USAID staff and partners. We will make every effort to schedule the interviews at a reasonable time for both the competitor and USAID staff.
Winners Announced
September 24, 2019
Prize winners will be announced at a United Nations General Assembly event on September 24, 2019. Subsequent events, travel, and winner engagement activities will be scheduled based on availability.
For More Information:
Visit the Official Webpage of the USAID's Inclusive Health Access Prize 2019