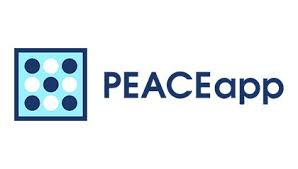 Submission Deadline: October 15 2014
Developers, technologists and peacebuilders around the world are invited to submit digital games & gamified apps facilitating dialogue, preventing violence.

The United Nations Alliance of Civilisations, the United Nations Development Programme and Build Up have launched PEACEapp, a global competition to promote digital games and gamified apps as venues for cultural dialogue and conflict management.
PEACEapp is intended to give developers, technologists and peacebuilders the chance to showcase their work – new, existing or in progress – and engage with questions that are central to building peace.
How it works

The competition is open to three kinds of entries at all stages of development – from prototypes to fully developed:
(i) digital games & gamified apps developed purposefully for this competition;
(ii) already existing digital games, and
(iii) creative re-purposing of existing digital games to meet the aim of PEACEapp.
Eligibility Criteria
Entrants must be at least 13 years or older.

There is no limit to the number of entrants per team.

Immediate family members of key organizers, judges or partners are not eligible to enter.

Digital games and apps at all stages of development are eligible for submission.

Creative uses of existing digital games and apps are eligible for submission.

Submissions must be in one of the six official UN languages (Arabic, English, Spanish, Russian, Chinese, and French).

Submissions may not contain vulgarity, violence, defamatory language or any other subject deemed by the organizers to be inappropriate for the tone of the competition.

Preference will be given to digital games and apps that are available for free download or use.

Preference will be given to digital games and apps available on multiple platforms.
Prize:
PEACEapp's international jury will select five winning entries: three that are fully functioning and two that are in development.
The three fully functioning games or apps will receive an award of USD$5,000 each.
The two in development will receive mentorship from expert partners. In addition, one member of each award-winning team (completed or in development) will be invited to the Build Peace conference in April 2015 in Cyprus to share their product with conference participants
How to Submit:
To submit a digital game or gamified app, entrants must complete the entry form in English and
submit a video walkthrough or presentation of a working game / app, game / app alpha, beta prototype or implementation plan for using an existing game / app by October 15, 2014.
Participants must be 13 years or older.
For More Information:
Visit the Official Webpage of the PEACEapp Competition