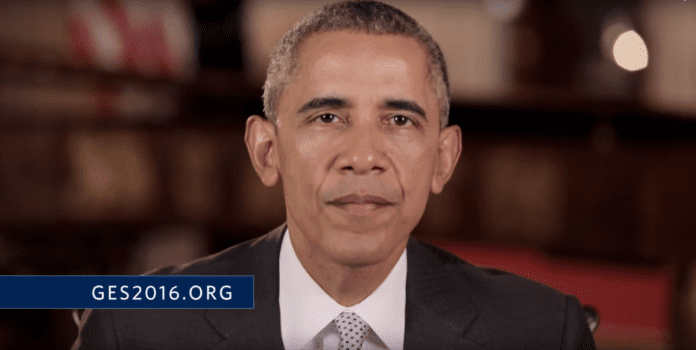 Application Deadline: 15th February 2016 03:00 PM
During his "A New Beginning" speech in Cairo, President Obama announced that the U.S. will host a Summit on Entrepreneurship to identify how the USA can deepen ties between business leaders, foundations, and entrepreneurs in the United States and Muslim communities around the world. The Global Entrepreneurship Summit (GES) has become an annual event.
This Summit will be the 7th installment in a series previously hosted by the United States and the governments of Turkey, the United Arab Emirates, Malaysia, Morocco, and Kenya.  In bringing the Summit back to the United States, President Obama highlights his commitment to building bridges that help us tackle global challenges together.

Apply as an Investor:
Applications will be accepted until February 15, 2016 at 3:00pm Eastern Standard Time (EST).   Applications for investors and others who support entrepreneurial ecosystems around the world will open later this month. For questions please contact: [email protected]
Apply as an Entrepreneur:
Apply Now to Attend the Global Entrepreneurship Summit (GES) 2016, taking place June 23-24 in Silicon Valley, CA as an entrepreneur.
For More Information:
Visit the Official Webpage of the Global Entrepreneurship Summit (GES) 2016