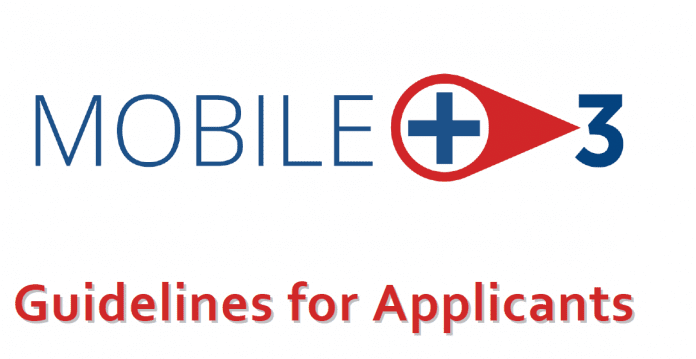 Application Deadline: 15-September-2017 (23:59 CET)
Coordinated by the University of Porto, Portugal, the MOBILE+3 Project – Mobility for International Learning Experiences, approved in May 2017 and financially supported by the European Commission through the Erasmus+ Programme, aims at fostering the mutual enrichment and a better understanding between Portugal and specifically 14* programme and partner countries, through the encouragement of student and academic and administrative staff mobility and the transfer of know-how and best practices.
Within the 2 years of duration of the project, 144 scholarships will be granted to students and staff from the different programme and partner institutions, after the signature of an Inter-Institutional Agreement between the University of Porto and each one of the 44 partner institutions from the 14 countries abovementioned.
The implementation of the project will be ensured through this website and the online platform that the
U.Porto has been developing in the last years for the management of its projects.
* Algeria, Armenia, Bosnia and Herzegovina, Canada, Egypt, Georgia, Morocco, Russia, Serbia, South Africa, Thailand, Ukraine, United States, Uzbekistan.
Eligibility Requirements:
In order to be eligible for an Erasmus + scholarship under this project, you must be a student/staff from the institution which are a part of the project's Consortium.
The MOBILE+3 project offers grants for exchange mobility. As so, all the students must be registered in a HEI and enrolled in studies leading to a recognized degree or another recognized tertiary level qualification.
For Undergraduate studies:
must be enrolled at least in the second year of higher education studies in order to be eligible to undertake an exchange period abroad.
For Master studies:
must have completed at least one semester at the home institution before undertaking an exchange period.
For Doctorate studies:
must have completed at least one year of studies and have already a research project.
For academic and administrative staff:
must work (full-time) at a partner institution of the project in order to be eligible to apply for a grant.
All applicants must receive the formal support of their home institution, through the issuing of a support letter (this documents is mandatory at the application stage).
Erasmus+ enables students to study or train abroad more than once as Erasmus+ students as long as the minimum duration for each activity and a total maximum of 12 months per study cycle is respected.
After selection the candidates approved to the MOBILE+3 scholarship should also fulfill the admission criteria of each host institution.
Scholarship Worth
The MOBILE+3 project supports 144 SCHOLARSHIPS:
Types of mobility available
Undergraduate : 6 months
Master : 6 months
Doctorate : 6 months
Academic and Administrative Staff : 7 days
FINANCIAL SUPPORT
The MOBILE+3 project provides the following financial support to the grant holders:
Monthly allowance (the amount per month will depend on the mobility's direction);
Round trip plane ticket between the grant holder's home city and the host country;
Health, accident and travel insurance valid during the entire mobility period
Monthly allowance:
The European Commission has defined the following amounts:
U.Porto's grantees 650 EUR/month
Partner Institutions' grantees 800 EUR/month
Staff exchange (Academic and Administrative Staff – STA)
Amount per diem
From the U.Porto's to the partner institutions: 160 EUR
From the partner institutions to the U.Porto: 120 EUR
Round trip plane ticket

Between 100 and 499 km 180 EUR per participant
Between 500 and 1999 km 275 EUR per participant
Between 2000 and 2999 km 360 EUR per participant
Between 3000 and 3999 km 530 EUR per participant
Between 4000 and 7999 km 820 EUR per participant
8000 km or more 1100 EUR per participant
For More Information:
Visit the Official Webpage of the Erasmus+ MOBILE+3 Scholarships 2018