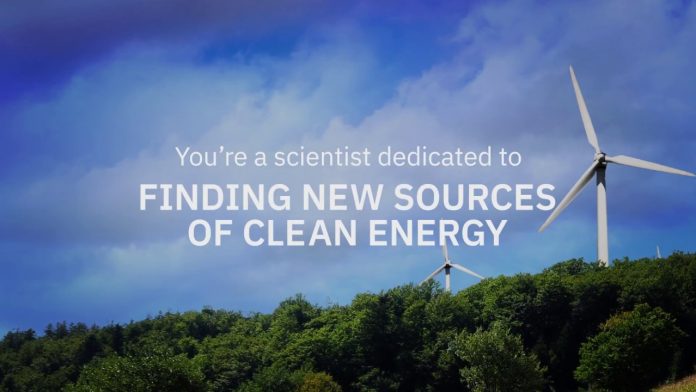 Application Deadline: September 15, 2017.
IBM is currently inviting applicants to apply for free crowdsourced supercomputing power, weather data and cloud storage to support their climate or environmental research project. They welcome scientists around the world.
Through World Community Grid, Applicants computational research calculations are distributed to thousands of volunteers around the world who perform these calculations on their computer or Android devices. In doing so, they get 24/7 access to up to 150,000 years of distributed computing power.
IBM Resources
Crowdsourced computing power

Scientists can receive free, 24/7 access to up to 150,000 years of computing power though World Community Grid, an award-winning IBM Citizenship initiative that enables anyone with a computer or Android device to support scientific research by carrying out computational research tasks on their devices.

Weather data

The historical and real-time weather data of The Weather Company, an IBM business, can help advance their understanding of environmental systems and support the design of solutions to prevent, mitigate against and adapt to climate change.

Cloud storage

If applicants work on environmental research initiatives with very large data sets, IBM Cloud storage for their IBM-supported project could give they a scalable platform to store and analyze the results of their virtual experiments on World Community Grid and conduct further investigations.
Eligibility Criteria
Successful proposals will:
Be not for profit: conducted by public or nonprofit organizations
Tackle climate change: Advance understanding of the impacts of climate change, and/or strategies to adapt to or mitigate the impacts of climate change.
Contribute to open science: all data generated by World Community Grid volunteers must be made freely available to the scientific community
Be enabled, accelerated or enhanced by the resources we offer: climate or environmental computational studies that require significant computer processing power and can be divided into small independent computations, may need weather data, and/or could benefit from large amounts of cloud-based storage.
Selection Criteria
Proposals will be evaluated for:
Scientific merit
Potential to contribute to the global community's understanding of specific climate change and environmental science challenges
Capacity of the research team to manage a sustained research project
Demonstrated need for IBM resources
Application Procedure:
IBM welcome scientists around the world to apply for a grant on a rolling basis, with a first round deadline of September 15, 2017. Up to five winning research teams will be announced beginning Fall 2017.
In return for this support, worth up to $40 million, IBM ask you to support open science by publicly releasing the research data from your collaboration with IBM, enabling the global community to benefit from and build upon your findings.
For More Information:
Visit the Official Webpage of the IBM World Community Grid call for Climate Change or Environmental Proposals