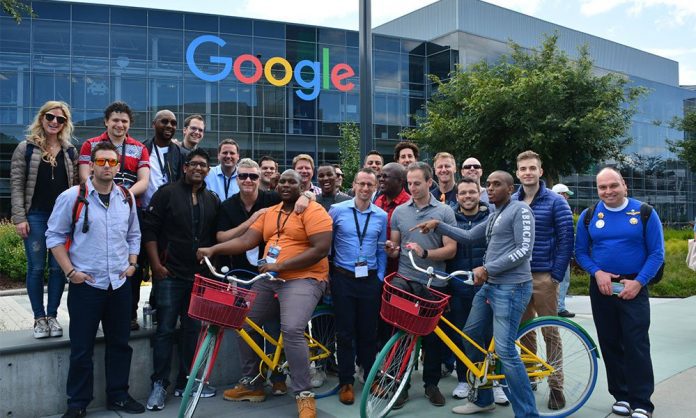 Application Deadline: 22nd March 2019
aEvery year Investec sends a group of young entrepreneurs from various sectors to specifically selected countries in order to gain global exposure. Each itinerary provides them with opportunities to network and to engage with venture capitalists, funders and captains of industry. The aim is for them to return home not only stimulated and inspired, but also with a list of potential partners, funders and markets for their product or service.
The programme offers young South African entrepreneurs exposure to global business thinking. Investec CSI identifies a specific sector and global destination leading within that sector. A week long carefully curated itinerary is crafted for a group of young entrepreneurs who are selected to participate in the programme and gain global exposure. The aim is for them to return to South Africa with global insights, learning, innovation, potential partners, collaborations, funders and markets for their product or service.
Eligibility:

For your application to be considered the applicant must meet the following entry requirements


You are the full-time business owner/entrepreneur of the business
You must have shareholding in the business as employees are not considered
Your business has been operating for at least 24 months
Your business must be fully operational / trading and not in ideation phase
The business must be registered and operated as a for-profit business
Entrepreneurs must be South African citizens or permanent residents under the age of 40
Applicant has not attended a previous Investec sponsored trip in the same sector
Business turnover must be under R50m per year.
Note: Businesses should demonstrate innovation in the selected sector either through their business process, use and/or integration of technology or have a unique and differentiated business model. Your business should be locally based, registered, for-profit and operating to grow the South African economy and market.
Requirements:
For 2019, Investec CSI has revised the approach and has called out to all entrepreneurs, who meet the criteria regardless of sector, who would like to participate in the global exposure programme. 

Based on the specific sectors we receive applications from, Investec will consider which sectors meet the business strategy and form part of the 2019 programme.
The itinerary is customised to the specific sector and planned according to the entrepreneurs selected. This ensures maximum exposure and benefit to successful applicants.

Factors that inform what the itinerary looks like include


Sector
Stage and growth plans of the selected entrepreneurs businesses
Reasons for their application and interest in the selected destination
Objectives of the programme
New technology advances, processes, thought leadership and business growth content, which is current, relevant and will help inform business growth
The complete itinerary is finalised and shared with successful applicants closer to the travel dates.
Benefits:
All costs related to the global exposure programme including flights, accommodation, meals, transfers and content sessions are covered by Investec. Successful candidates are expected to pay a minimal contribution fee of R5 750.00 towards the trip.
For More Information:
Visit the Official Webpage of the Investec CSI 2019 Global Exposure Programme