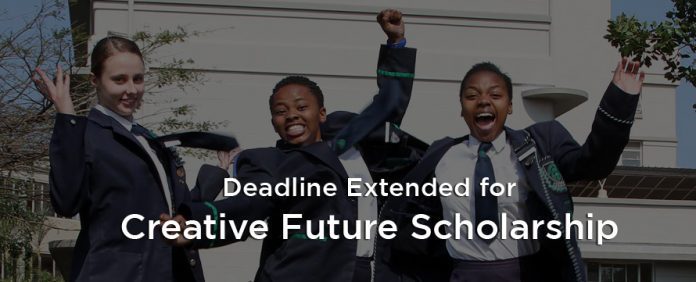 Application Deadline: July 20th 2016
Ever dreamed of a future where freedom of expression is encouraged? Ever wanted a career that enables you to be more, well, you? Ever imagined living every day finding new ways to express yourself? It's called creativity.
For the first time, the Loeries® has awarded an incredible five bursaries & scholarships to talented learners from KwaZulu-Natal, with a total value of over R1 million. The lucky recipients will study at the Vega School of Brand Leadership and Communication and the Design School South Africa.
Developing young creative talent has been a core principle for the Loeries® since its inception in 1978, and the introduction of the Creative Future Scholarship in 2008 cemented the dedication to this cause. The scholarship's aim is to assist learners from disadvantaged backgrounds to study brand communication on a tertiary level, and build awareness of the career opportunities available in the creative services sector. The scholarship programme continues to transform the lives of young creatives with the opportunity to explore their creative talents.
Benefits:
The scholarships include fees, as well as allowances for study materials and textbooks, living expenses, and transport, and a notebook computer in their second year of study. In addition, the students will receive mentorship, internships and assistance with employment when they have completed their studies.
In 2015, only Grade 12 learners in KwaZulu-Natal, who come from a disadvantaged background were eligible to enter.
The Loeries® Creative Future Scholarship will provide the students with mentorship from Greg Tregoning, co-founder of Vega School of Brand Leadership, assistance with internships, as well as management of allowances of R20,000 per year.
The total value of each scholarship is R500,000.
Eligibility Requirements:
For 2016, only Grade 12 learners in KwaZulu-Natal, who come from a disadvantaged background will be eligible
How to Enter:
The entry form must be filled in by the school of the applicant. Download the entry form. Email [email protected]
For More Information:
Visit the Official Webpage of the Loeries® Creative Future Scholarship 2016